News
LUMINESCENT PAINT FOR FES
We completed development of and successfully tested new luminous paint "Vesta ФЭС" for photoluminescent evacuation systems. The relevance of the use of such paint is not even in doubt, the more so that they are mandatory recommended for use in industrial, administrative and residential buildings, as well as on public transport facilities.
A hard and wear-resistant coating that forms a paint, can be used for marking of FES on the floor, on the steps of stairs in other places with intensive use, where it is difficult to use other means of signaling.
Luminescent paint "Vesta ФЭС" this acrylic, water dispersion, fire-explosion-safe paint, It does not support burning and has no smell. All of the above properties allow you to use this paint in a wide range of areas, as well as in evacuation routes.
The paint has three colors:
– Yellow under light / yellow-green in the dark
– Transparent under light / yellow-green in the dark
– Red under light / orange in the dark.
Paint"Vesta ФЭС" now available! During April 2017, 5% discount applies to this paint.
---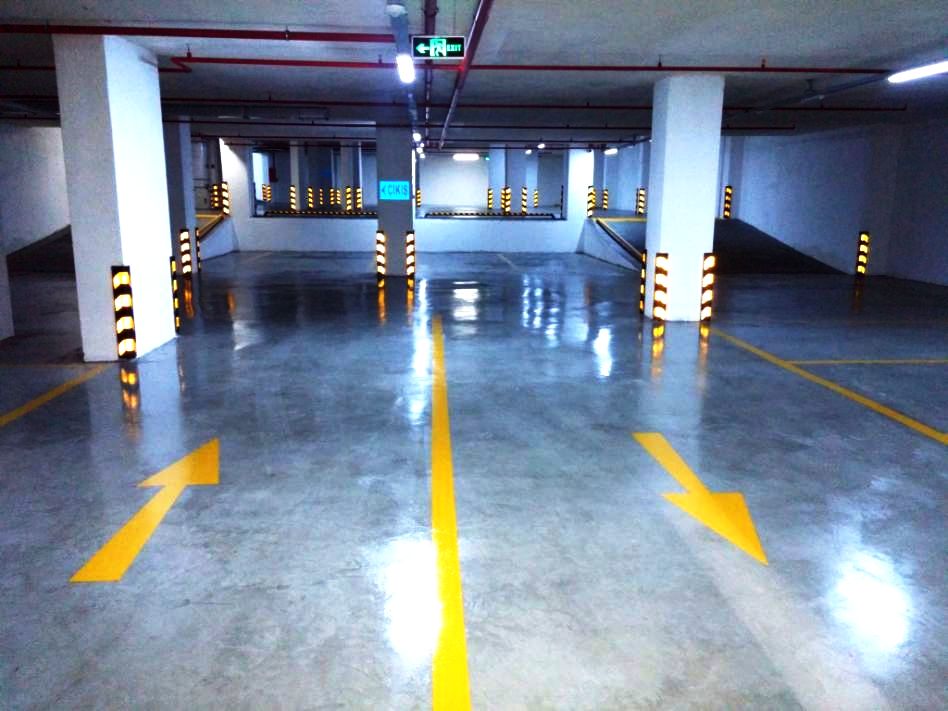 NEW REFLECTIVE PAINT VESTA Луч-С ALREADY ON SALE!
At the end of last year has successfully tested a new reflective paint "Vesta Луч-С"! And earlier this year she was running in the main proceedings.
The principal differences the "Vesta Луч-С" with are:
Radically changed appearance – now it's glossy paint! It certainly makes it a very attractive and aesthetic! Colored transparent lacquer layer, under which is a layer of reflector, creates the effect of a expensive automobile coverage. This paint always attracts the views and it was appreciated by many customers.
Significantly increased reflective ability through the use of super bright reflective layer with micromirrors. Transparent colored top layer free to transmit light to the micromirrors and back. At the same time coloring it and creating a visual effect of great depth of the coating. Micromirror are at a slight angle that increases the angle of reflection of the paint.
At 30%! reduced specific weight of paint, this means, that with an equal amount, you pay 30% less! For example, if before the barrel of 30 liters with signal paint weighed 39 kg, now this is a barrel only weighs 30 kg! that is getting the same 30 litres of paint You pay only 30 kg. instead of the previous 39!
The color scheme is preserved in its entirety: white, yellow, orange, red, green and blue. wherein has added a very useful property of a colored transparent layer. Now, the color saturation can manage the user! It is enough to apply additional color layer, as color saturation increases, at the same time colored layer will remain completely transparent!
For the production of signal paint "Vesta Луч-С" using raw materials of leading world manufacturers, that has allowed to improve its physical and chemical indicators to a high enough level. The paint composition comprises materials Italy, Germany, England, Austria, Turkey, Sweden. The production technology was developed in collaboration with the best experts from St. Petersburg and Moscow.
The paint is completely adapted for applying paint as standard equipment, and manual method.
Have a nice shopping!
---